Improve your service
Get to know your clients' sentiment
Retain customers, improve sales and develop your contact center with both text and conversations' tone sentiment analysis.

Sentimatic is
The automatic sentiment analysis for call centers
Our product measures satisfaction levels of customers calling help centres. It analyses voice characteristics, underlying emotions and conversation content using advanced AI models.
Use case #1
Watch the trends
Become more effective at managing your call center, marketing and product design through insights into customer satisfaction.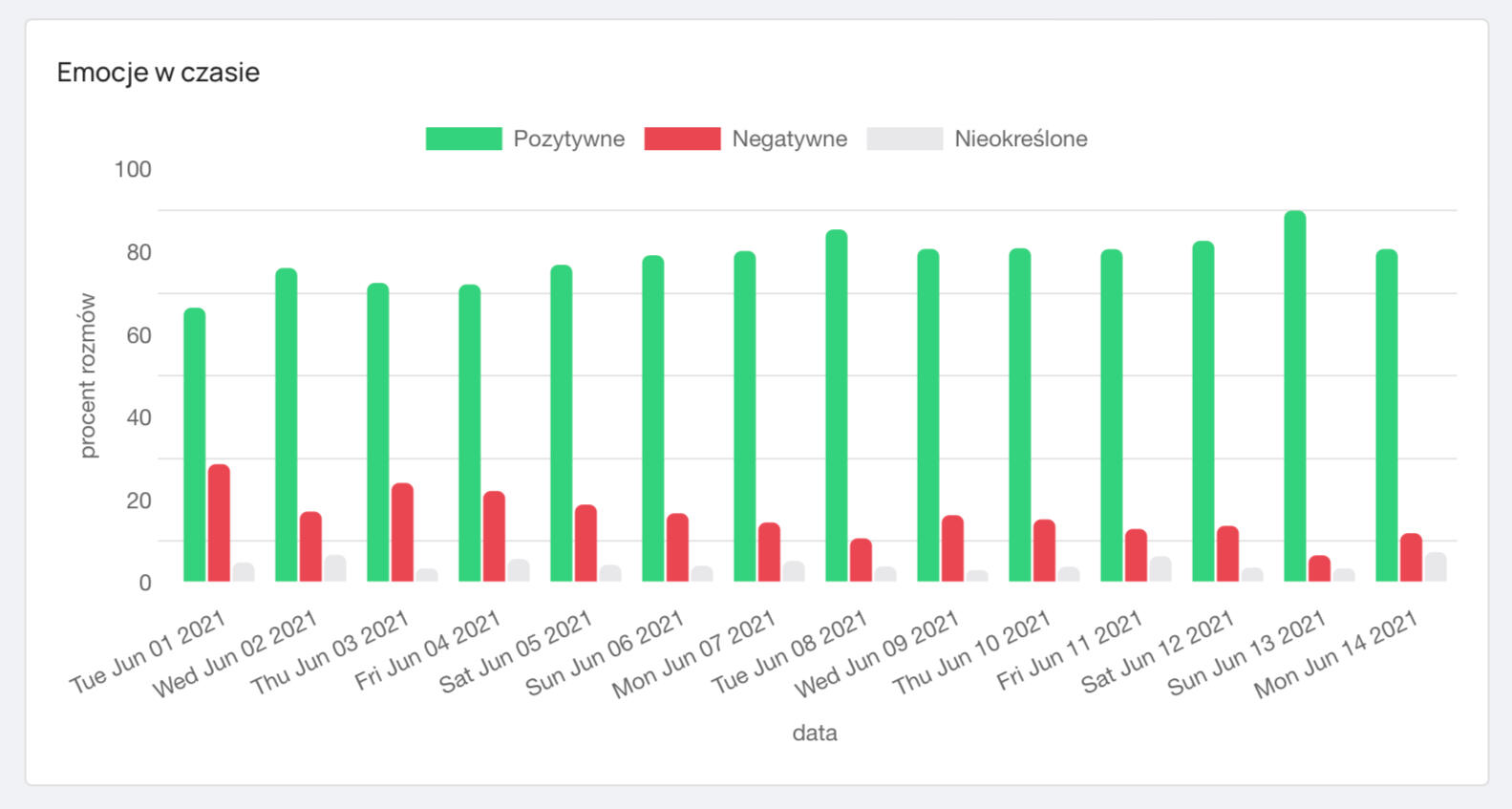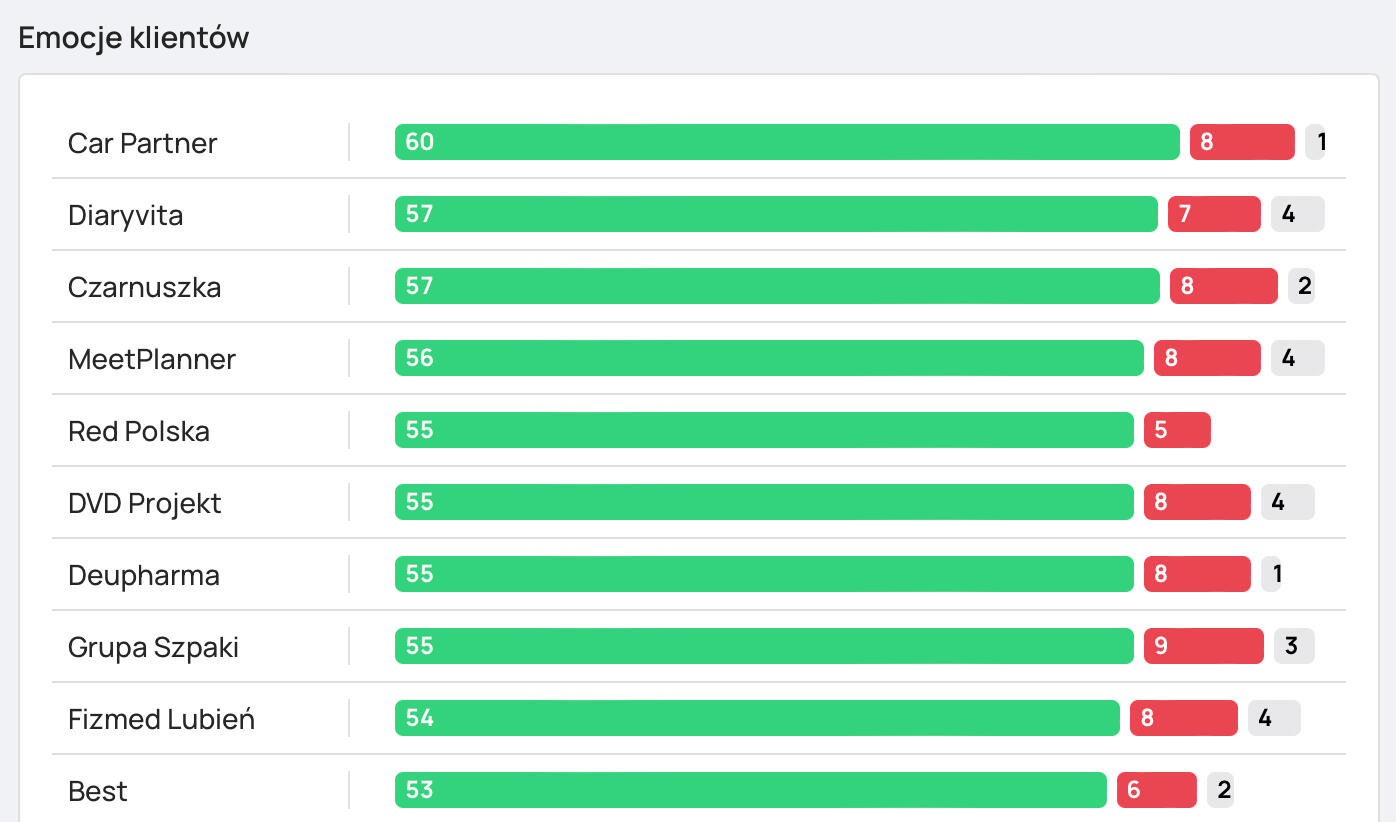 Use case #2
Foster relationships
Make sure that the key customers are satisfied. Give your account managers the tools they need.
Use case #3
Manage your Call Center
Monitor performance of your operators, react to critical events and improve your processes thanks to detailed summaries.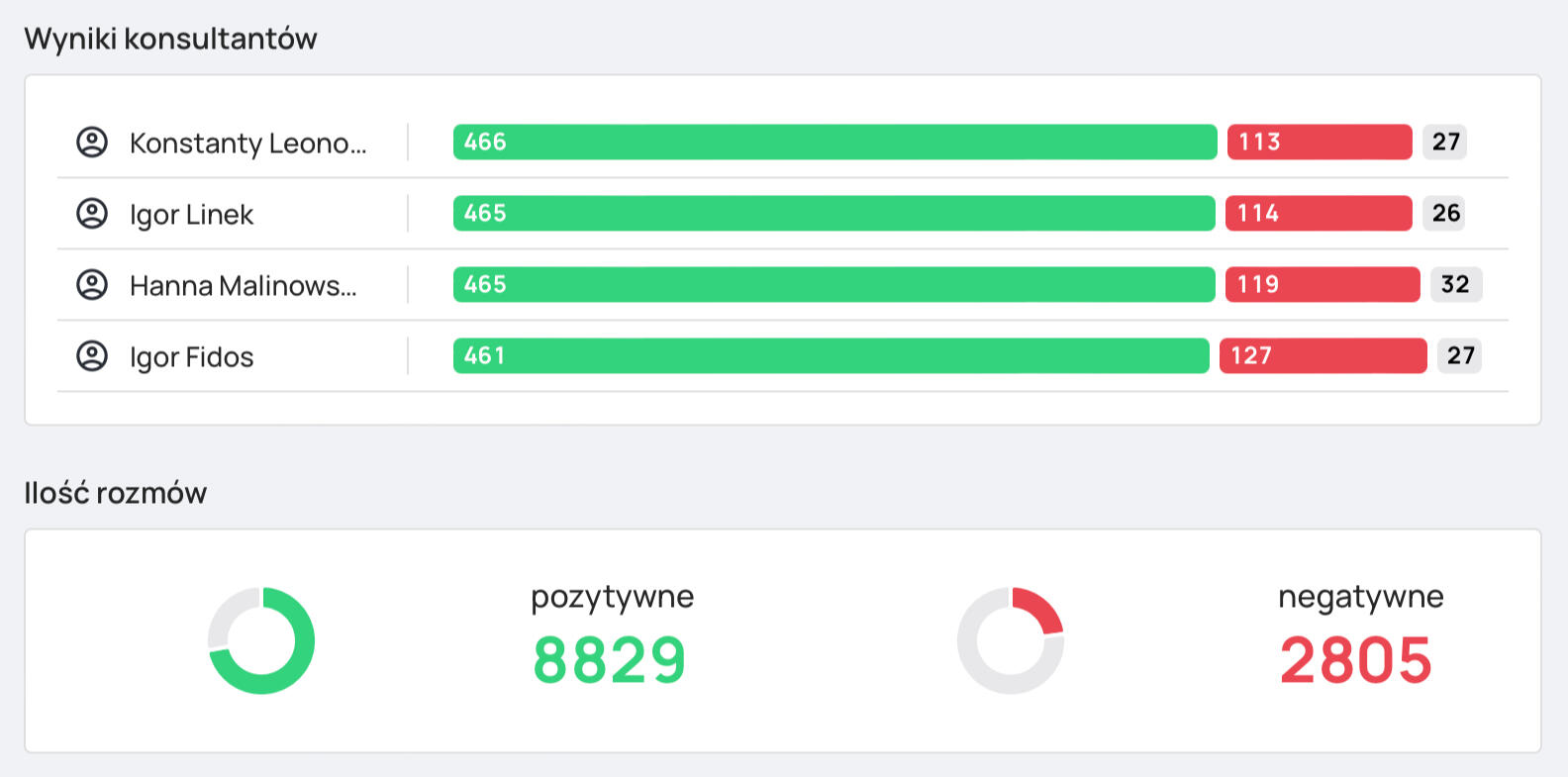 Variant #1
On premise
The system is deployed to your IT infrastructure. You have full control - your team manages the application, servers and networks.
You provide us with servers matching the specification

We implement and maintain the solution

Everything stays within your local network

Product updates are complimentary
Variant #2
Cloud
Modern approach compliant with security standards. Just purchase the licence and use our product. No organisational overhead, we'll take care of everything.
We provide you with a ready-to-use system

We implement and maintain the solution

Industry standard safety measures are provided

Product updates are complimentary
Reach out!
Get to know more about our product and company.
© Sentimatic. All rights reserved.
Sentimatic sp. z. o. o., ul. Olchowa 14, 35-322 Rzeszów, Poland, EU